Post Moves: Clarity Surrender
Tape / DL

Post Moves is the project of composer and interdisciplinary artist Sam Wenc, currently based
in Kingston, NY. As a multi-instrumentalist, he utilizes guitar, pedal steel guitar, vibraphone,
electronics, field recordings, and found objects to compose structured and formless work that is
curious about the themes and parameters of "folk" music.

Post Moves new suite of songs strikes a wonderful balance of melodic intricacy and expansive
openness. Cascades of Sam Wenc's classical guitar strumming flutter through various movements,
like he's leading the listener down an overgrown path in peak summer, winding up in various hidden
microclimates. Vibraphone, organelle, fuzzed out leads, mourning doves, kitchen gamelan and other
unidentified strings glide in and out of frame.It gives me the same feeling as some of my favorite film
music from movies by Wim Wenders or Werner Herzog.It's much more than that, not mere backdrop.....
melodies carry you along, drifting through dimensions that the sounds themselves are generating.
Sounds great on an open air cassette deck. I say go for it.




"I recorded Clarity Surrender over the course of a few days in a small house in Olivebridge, NY.
I had gone up there with 3 instrumental guitar songs that I had been meaning to record before
they vanished from my memory. I hadn't had anything else planned to record, but I brought up
a few other sound making things: a marimacho (16 string guitar), organelle, some random percussion.
I tracked the 3 songs pretty quickly and then began mapping out a framework for each song that
would create a symmetry across the pieces. Each piece transitions at a certain point beyond the
structured guitar work to something more elastic and playful. I enjoyed the juxtaposition that
played out in how they ultimately worked together in sequence. Its the first album of guitar songs
I've done since No Dignity in Haste (2019) and I think reflects a different approach than the material
on that album; much more inspired by the likes of Frantz Casseus, Maria Luisa Anido, Egberto
Gismonti. I'm glad to have this material come out now, following three releases that were more
focused around the pedal steel guitar. It's important to me that I'm trying to evolve my practice
with both instruments, as well as step away from them both and work with different sounds and textures."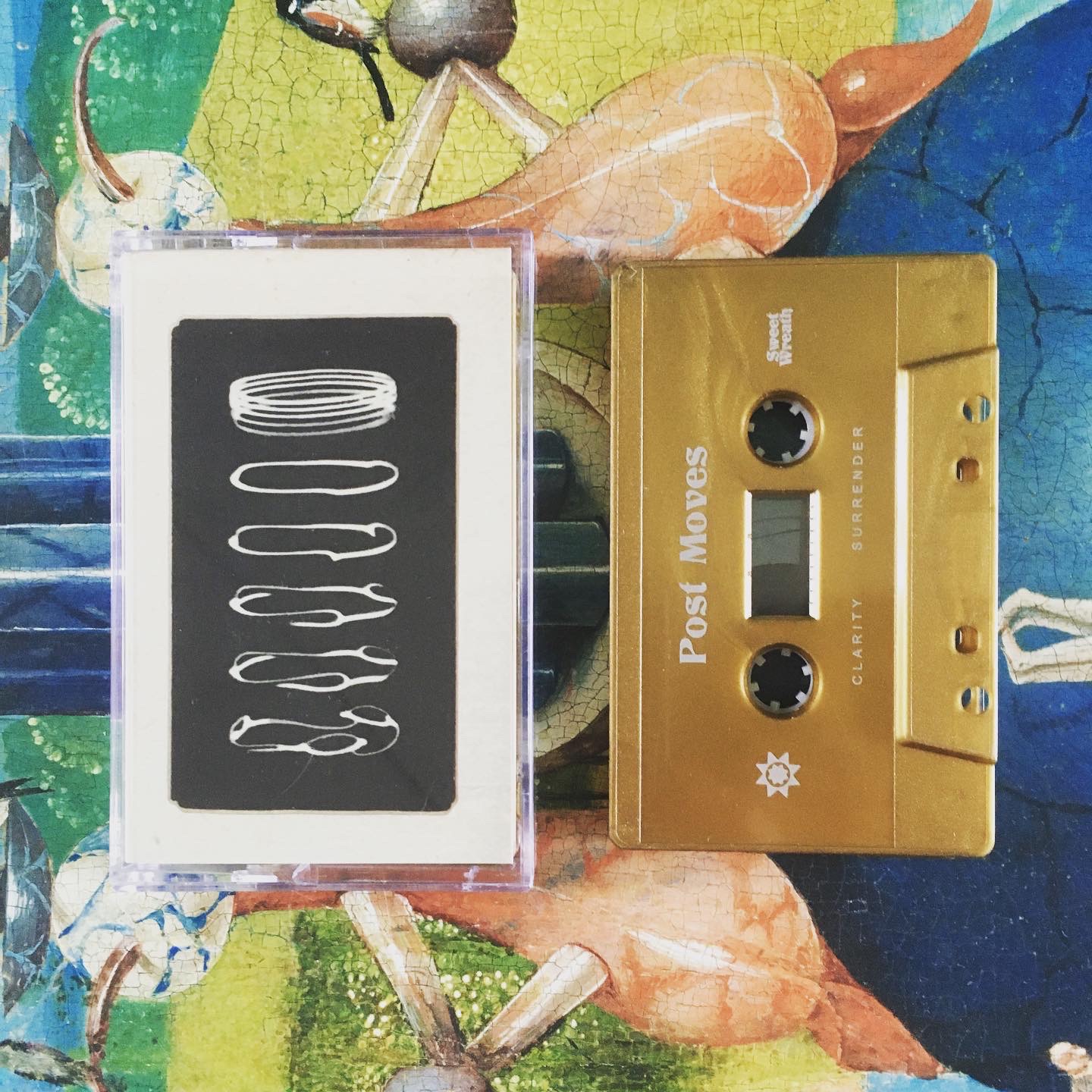 ____________________________________________________