Double Vanities
How Come Your Sister Doesn't Know My Name Anymore
Out Now on Tape / Digital
Order here

Double Vanities is the project of Atlanta based poet and musician Matthew Goethe
who sings and improvises on the ukelin, an early 20th century psaltery instrument. Using it as a sounding
board for metaphysical free verse, Goethe's incantatory songs unfold in a rustic cascade of melody and
dissonance, like a hand drawn map to a dilapidated barn you didn't know you inherited. Featuring performances
at several DIY venues that are either now gone or no longer hosting shows, this album serves as a poignant
document of an evolving songwriting process within the ever shifting landscape of the Southern experimental
underground.




As Goethe reflects, "I think the isolation of living in a small, strange town—Montevallo, Alabama—
played a big role in how this music turned out. You're imagination has a lot of space to wander in the
slowness of a place like that and it can be easier to allow your mind to drift into that poetic state of
unfocused focus where the best bits of imagery and language usually lie in wait for you."

"How Come…, is an album that rescues both the tradition of ancient folk music and an experimental
heritage with which it manages to tie in this material. An album that seeks to be a transdimensional
experience, beyond just a simple album....it creates spaces between pieces that are formed in complex
memories of other times and other lives."

-Sebastián Franco, Review of the album in Densidad 20.25






Check out Matthew Goethe's related writing in his new book of poems:
A Snowfire Not Born(e) Again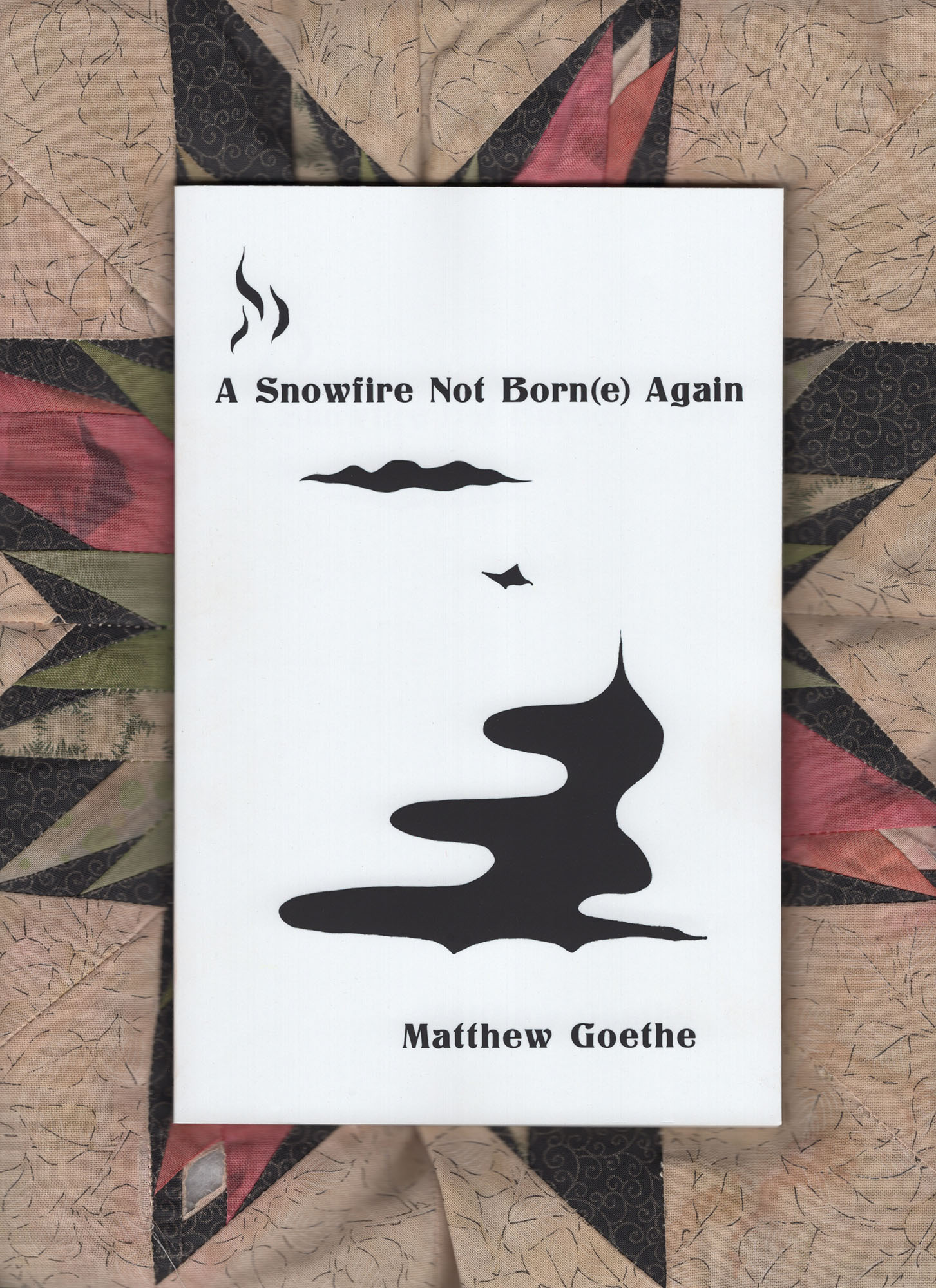 ::: :::
___________________________________________________________________