Junior Mint Prince : I Saw Freak Joy

LP / DL

Junior Mint Prince (JMP) is a multimedia sonic duo consisting of two joy-seeking freaks:
Lula Asplund and Naomi Harrison-Clay, Formed in 2018 while studying at Mills College,
JMP draws from free improvisation, freak folk, spoken word poetry, computer music,
Deep Listening, and performance art.

In their debut album, "I Saw Freak Joy", Junior Mint Prince tucks listeners into bed with
folk-inspired lullabies, acoustic noise improvisations, whispered poetry, and meandering
sonic landscapes, immersing willing bathers in a sound-swaddle both spicy and sweet.

Recorded over the course of two years in Oakland, Chicago, and various campgrounds
across the Southern US, "I Saw Freak Joy" collages together studio-recorded songs, archival
recordings from live performances, found sounds, and a slew of scavenged instruments to
procure a raw coming of age testimony to long-distance friendship; a sonic communal hearth
sung by a nest of lost elves; a sketchbook of dream translations; and a celebration of that true,
delectable joy which sticks between these muffled freaks.




JMP uses vulnerability and raw emotionality to channel wayward spirits and inner children
through an orchestra of guttural squeals, hypnotic sonic gestures, absurdist ritual acts, and
carefully crafted whispered words. Their toys include found objects, homemade instruments,
computers, transducers, analog synthesizers, field recordings, acoustic guitars, puppets, trash art,
and more. By exposing themselves like amoeba under the harsh light of the stage, they hope to
make their audiences blush.

For their 2023 debut album-release tour, "Freak Joy", JMP has commissioned sibling duo
Pupik Bolfth to join them in holy cacophony. Pupik Bolfth uses movement and sound to
correspond with ancestors and enemies, answering to spontaneous inspirations in multiple
tongues. They will serve as trickster limbs to visually animate, disrupt, and tickle JMP's soft body.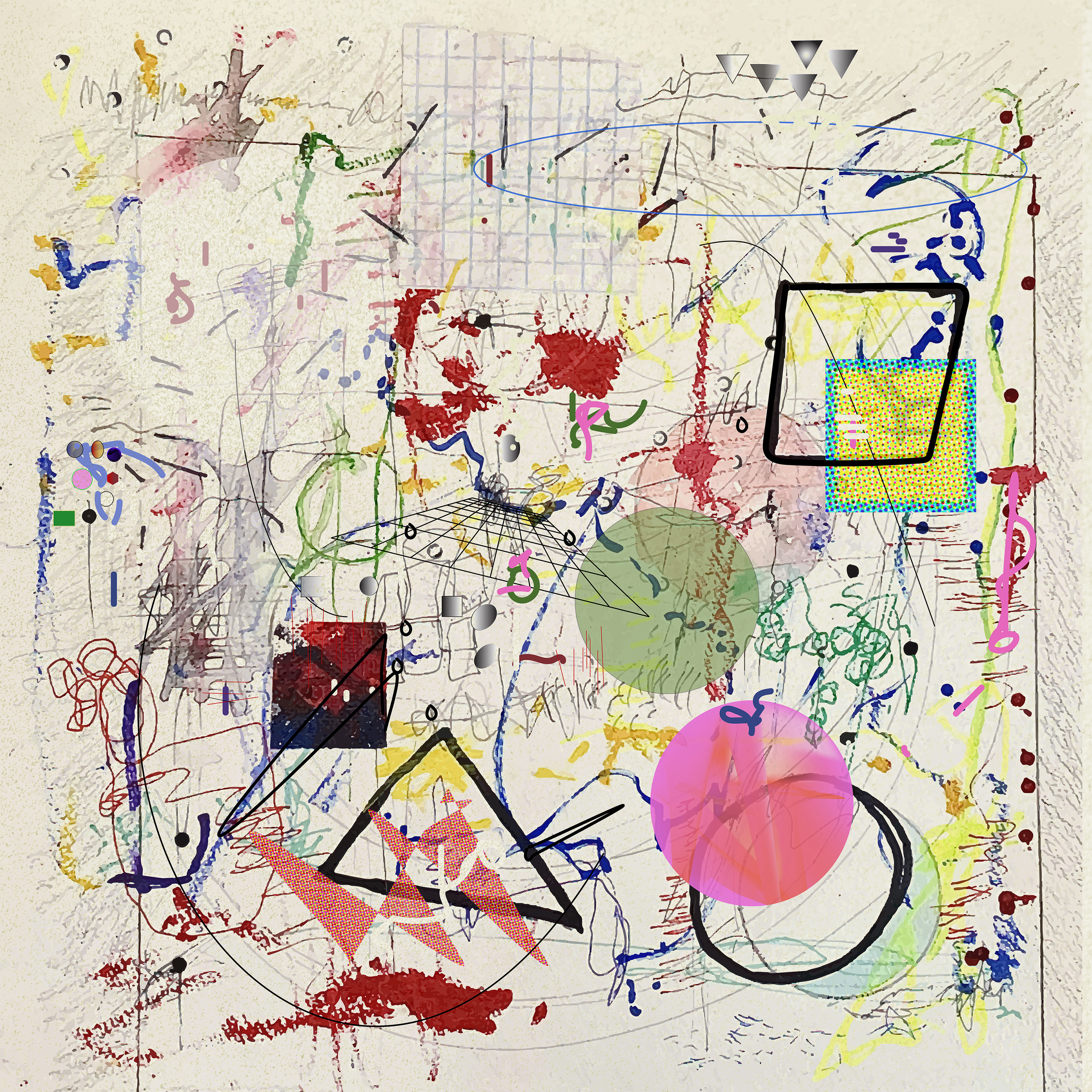 ____________________________________________________
Dehlia Ackley
Lewd Wilderness

First Edition Paperback
93 pages
26 photographs
Order here

In Lewd Wilderness, Dehlia Ackley explores poetic expression in three parts,
her original poetry, erasure poetry, and film photography. Her poems in Bloomt from Shadows
are glances of observations that use play and mystery to lure the reader into activating their own
experiences and imagination for interpretation. The words create a place for wandering in the mind,
just like a wilderness does for the body. Grate is an erasure of Jean Cocteau's Grace Notes, which
explores a modality of writing without the act of writing, revealing a text within a text, to create a
new mystery out of an existing mystery. The process of erasure becomes like sculpture, hewing
away at a block of text until a latent subject emerges, like a swan out of a slab of marble. In the last
section of the book, Photographs, Dehlia captures through happenstance the anomalies of nature
and experience. The images notate textures or monolithic shapes, like visual signposts on a path
into the unknown.

"Dehlia is as true an artist as they come. She looks at the beautiful, the tragic, the horrific, the lost,
and she doesn't look away. Her poems are honest, humorous, devastating, serious and casual,
timeless and of now, subtle and not. To see the world through her developed lens is a gift and
very exciting." -Erica Schreiner

Dehlia Ackley is a poet, artist, and photographer living in Portland, Oregon with her husband,
Caspar Sonnet, and two cats.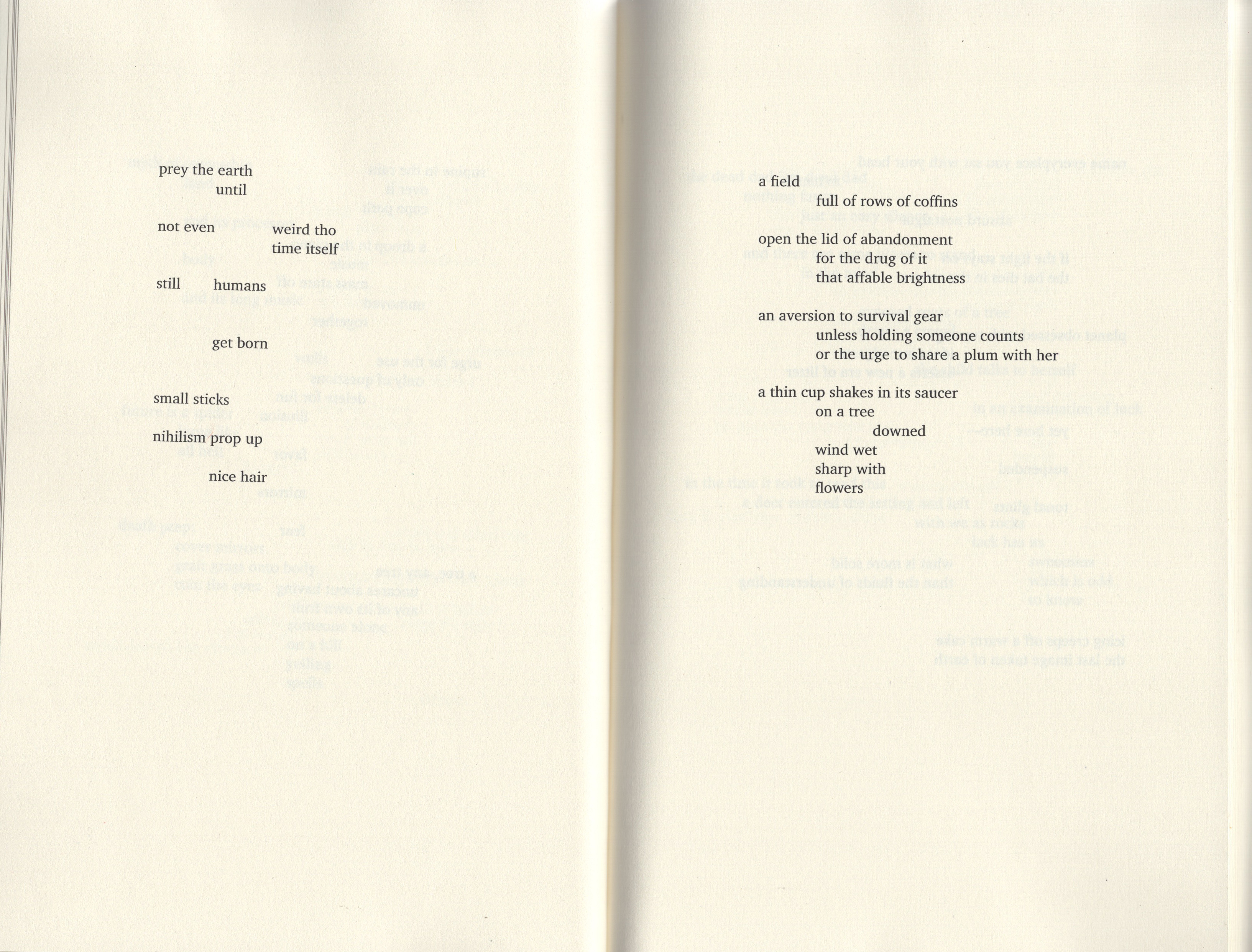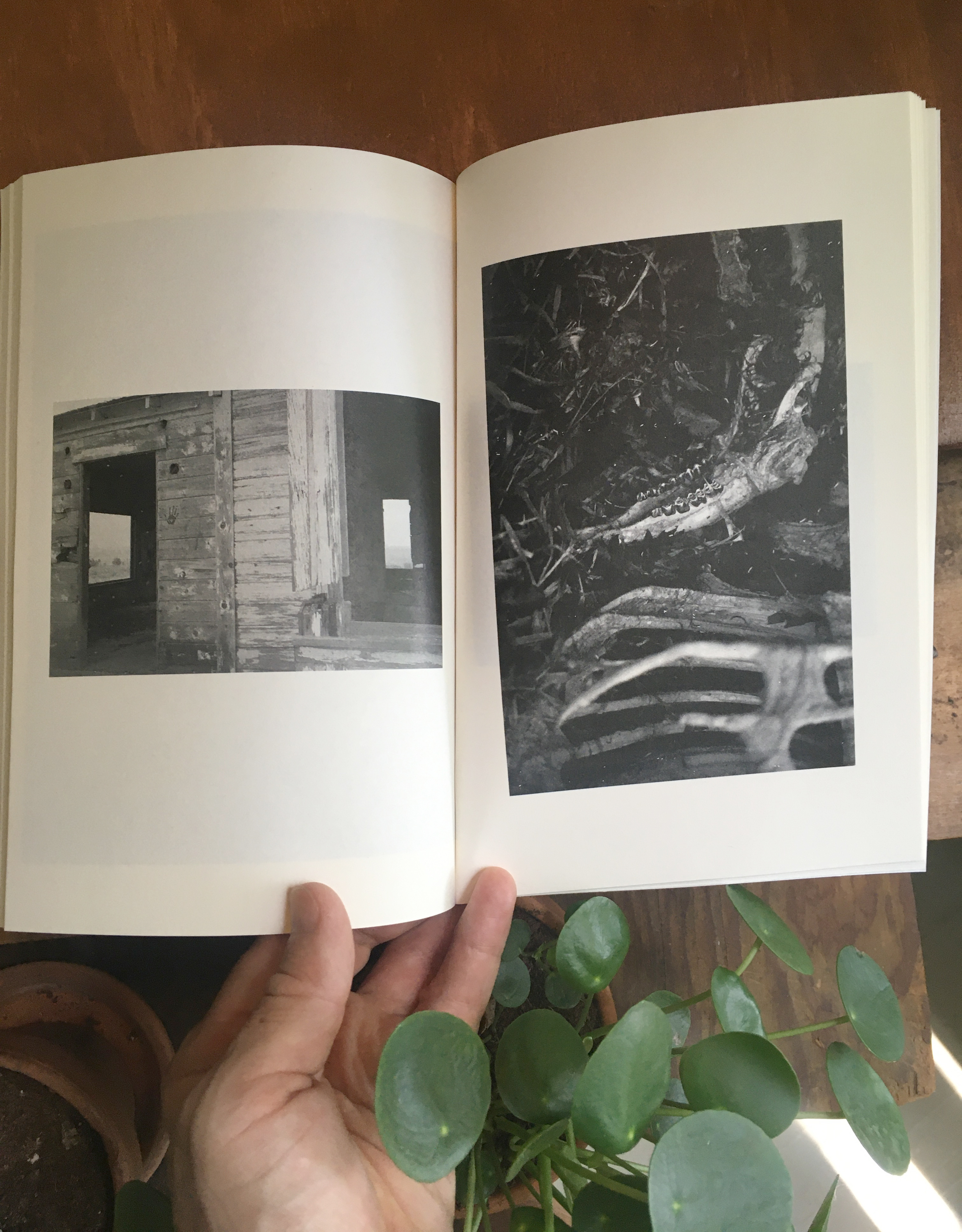 __________________________________________________________________________________________

Hazel Cline : Spell Song

CD / Tape/ DL

Spell Song is the first album by multimedia artist Hazel Cline, collected from years of
recording experiments and ritual practice. Hazel's sound world is a delicately textured
one that feels familiar and elemental. She weaves a sonic text that blends quiet voiced
mantras in an unknown tongue, birdsong, bottles, bells, wind and breath. Merging field
recording, sacred music and experimentation, it's a beautiful work that is hypnotic yet
grounding. A true sonic tincture for current times.

"...the first recordings really came from how inspired I felt listening to industrial music
and the sound poetry of Kurt Schwitters. I thought it would be amazing if someone
combined sound poetry with industrial music. I don't think I even had any kind of
official instrument at the time. I am not sure when I got my zither, but that was the
first instrument that I purchased for myself. It is probably in some of the later songs.
I have always loved birds and was inspired by birdsong for a lot of those early sound
poetry pieces..."




____________________________________________________